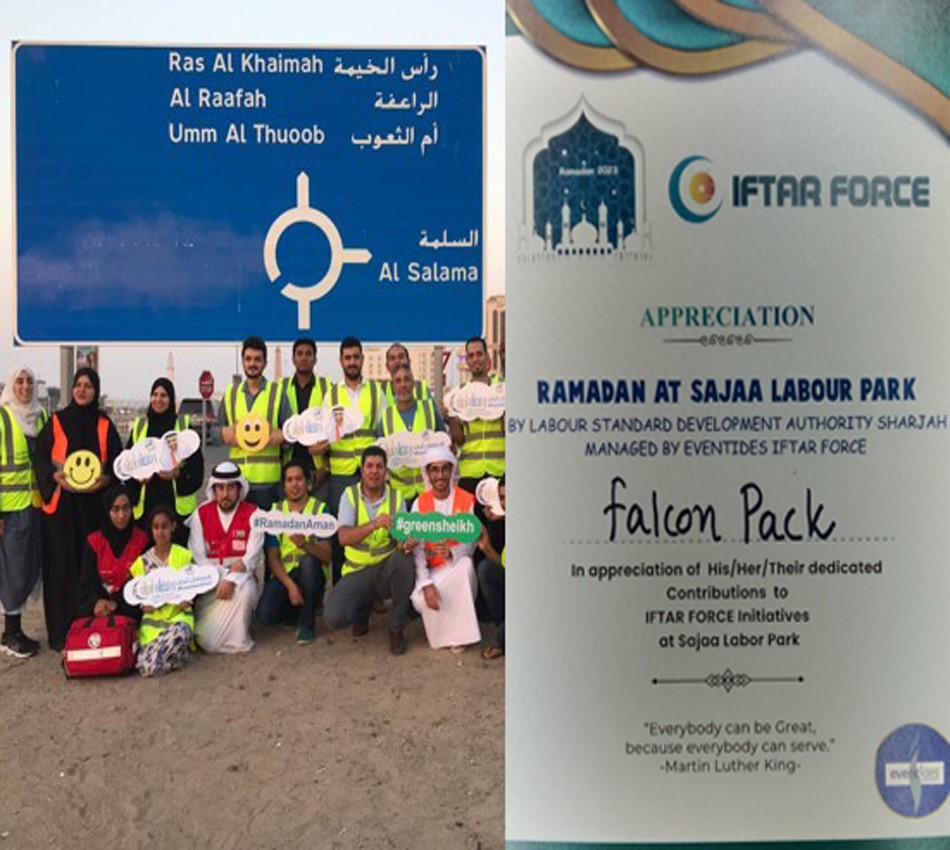 HOME /
CORPORATE SOCIAL RESPOSIBILITY
/ DETAILS
'Ramadan Aman' initiative in coordination with Al Ihsan Charity Association, Indian Association
As part of its commitment to encourage the spirit of giving within the community, Falcon Pack participated in the 'Ramadan Aman' initiative in coordination with Al Ihsan Charity Association, Indian Association, Through the partnership, volunteers from Falcon Pack participated in distributing 200,000 iftar boxes across all Emirates. Aims is to reduce traffic accidents and over speed through distributing meals to the drivers.
Falcon Pack upholds its commitment not only in providing quality service to the customers but also being consistent in giving back to society in form of Charity. 30 day campaign drive in partnership with Ihsan Charity and Indian Association Sharjah. Aim is to distribute packed food items to street drivers and underprivileged neighborhood as part of charity fulfillment during Ramadan in Large scale.
Falcon Pack believes that charity is the best form of kindness. It is with sincerest intention that through this Food Distribution, Falcon Pack can touch someone's life and create a meaningful contribution to motivate, inspire and encourage others to do small good things.